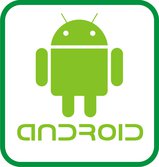 Starting from Android 4.0, Android has become the platform of choice for Industrial Strength Tablet applications. At Teraim we define software to collect data on rugged tablets, replacing the need of legacy systems.
Instead of hard coding information in program code, we use a Dynamic Workflow Engine to dynamically generate User Interfaces, program flow and validation rules.
For more information, please contact us at info@teraim.com. We currently have locals presence in the UK and Sweden.